PreSchool Admissions For 2023-2024 are now open
Enrol In Our Playschool, Preschool or Daycare Services.
Best Preschool, Playschool & Daycare in Pallavaram
Orange Buds  began its journey in the year 2013. From the initial time, our approach is based on accepted research that clearly indicates the deepest, most genuine learning occurs for children through play and fun activities, lovingly guided by highly trained teachers. We help our young learners to explore and discover their own thoughts with the help of events and activities.
We follow XSEED curriculum for kindergarden. XSEED is a proven and research based academic program for schools that builds thinking skills & problem solving confidence in children. XSEED children ask more questions, can write in their own words, like doing word problems in mathematics, can complete their homework on their own, are not afraid to speak-up in English, persist longer in solving problems, and score well on tests.
Our centers are monitored with CCTV. Also, we use mobile app to communicate with the parents on daily class happenings.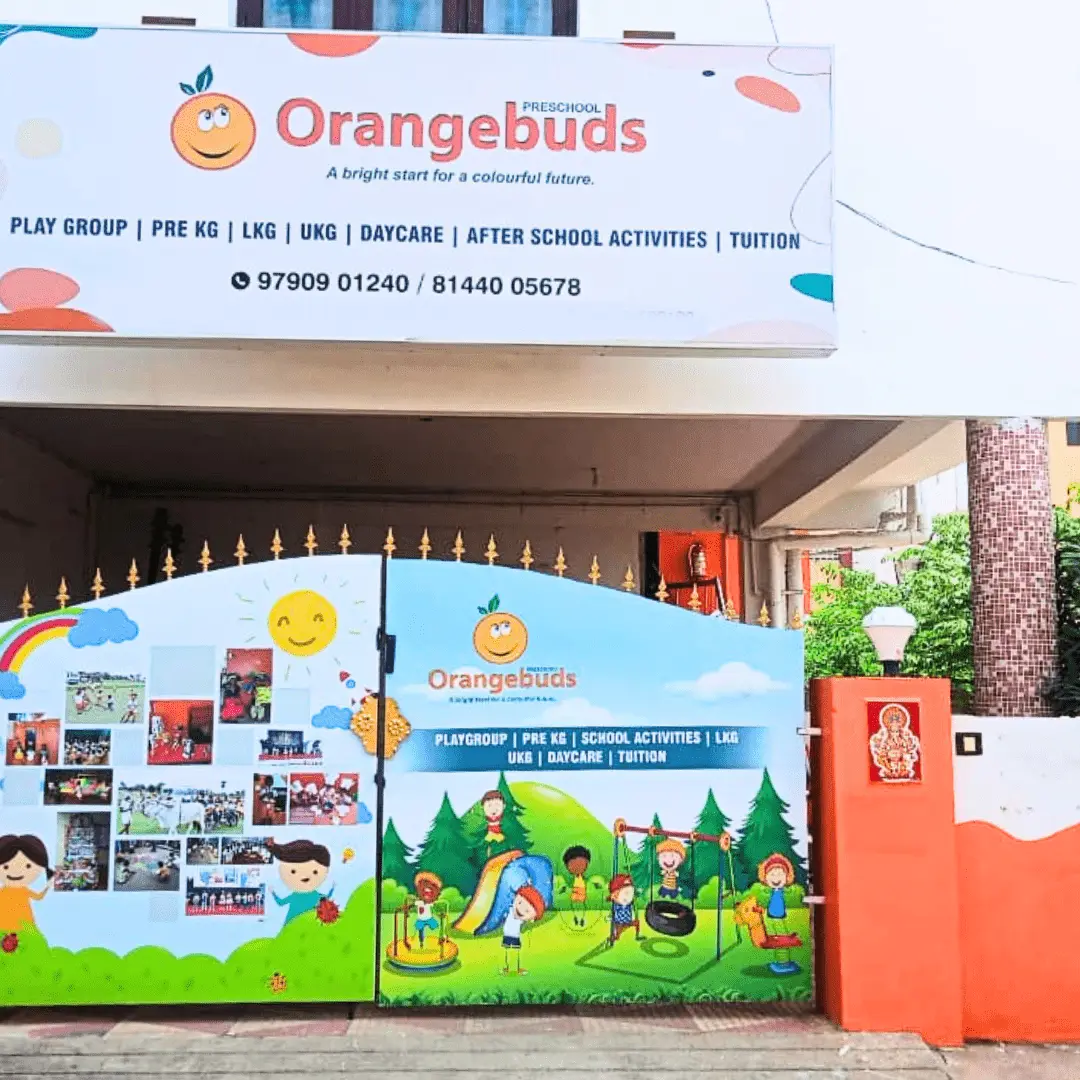 Ambience: Safe, Fun & Warm
At Orange buds preschool, our mission is to provide a safe and ecure environment for kids to play, learn and have fun while they are here with us. Our teachers and staff ensure that every child is treated individually with utmost care and attention and with a feeling of belonging in the environment. 
Our staff are certified and well trainedto handle children in their very first budding years. We strive to maintain a student:teacher ratio of 15:1, which ensures that the staff have enough time to treat each child individually. The staff are also adept at maintaining a clean environment, help children with personal hygiene and keep an eye out for safety of every child.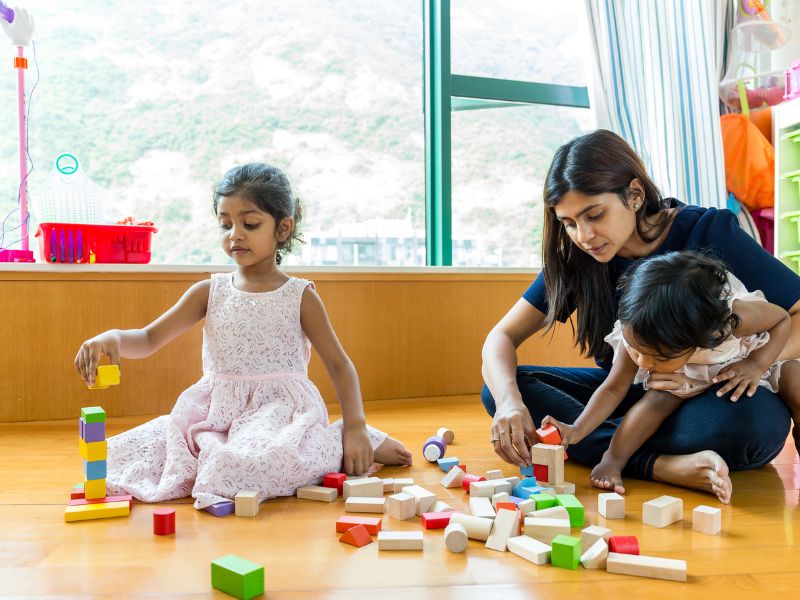 We have school vans to pick-up and drop children to and from their house. Staff are present in each van to ensure children are handled carefully and are safe throughout the trip. The usage of the van is purely optional, for those who would like to avail of it.
DayCare: Full day and After School
At Orangebuds Preschool, we provide daycare for children on a full-day basis and on an after school basis. Our daycare ensures that children can play, sleep, eat peacefully in a safe and secure environment. Our staff are well trained to take care of children and keep them engaged in an age related manner.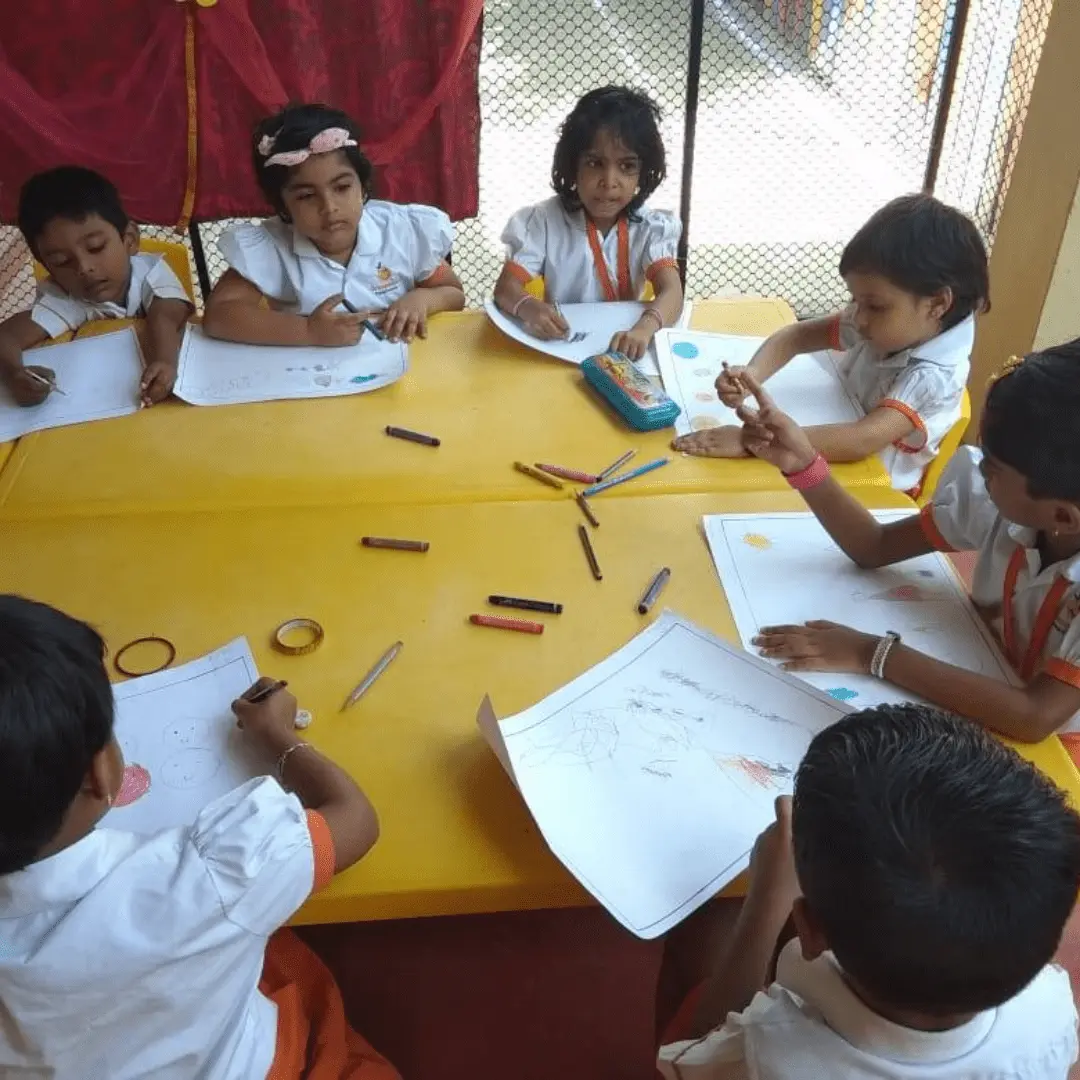 Activities: Building engagement
We conduct activities continuously throughout the academic year engaging the children in a meaningful way. The children thus learn the significance of the special days and the activities. Annual day, Sports day, festivals, children's birthdays, etc
Field Trips:  Learn from the real world
We take the children out  field trips during the year to a variety of places including the farms, nursery, post office, parks etc. in and around the area. We arrange for transportation for these trips and our well trained Staff and Teachers accompany the students.
Submit An Admission Application Now
Student Development Journey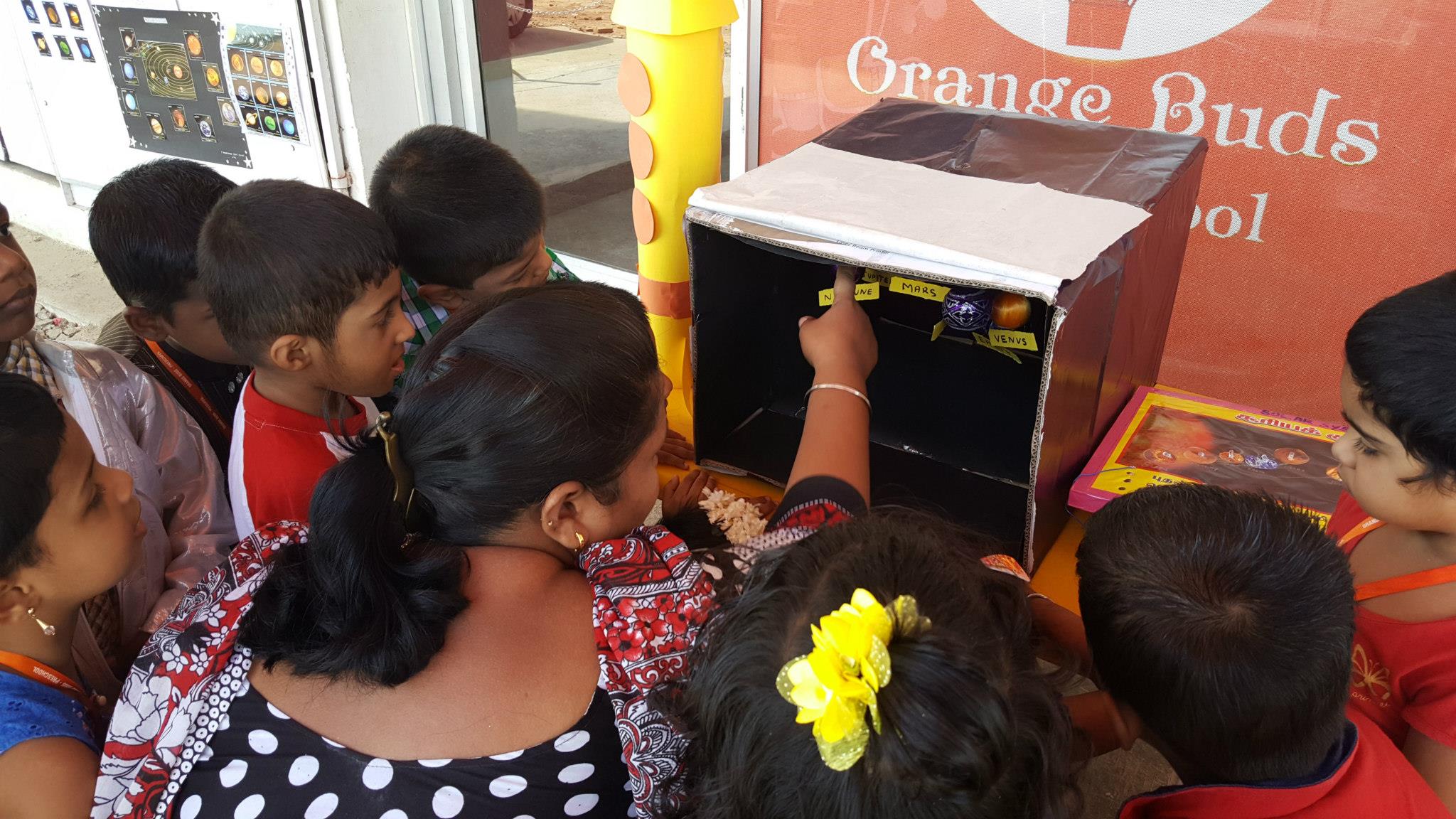 Language
Children are taught to read, write, speak and listen. Story telling, rhymes, songs, phonics are all part of the methodology that we use to impart language skills in the children.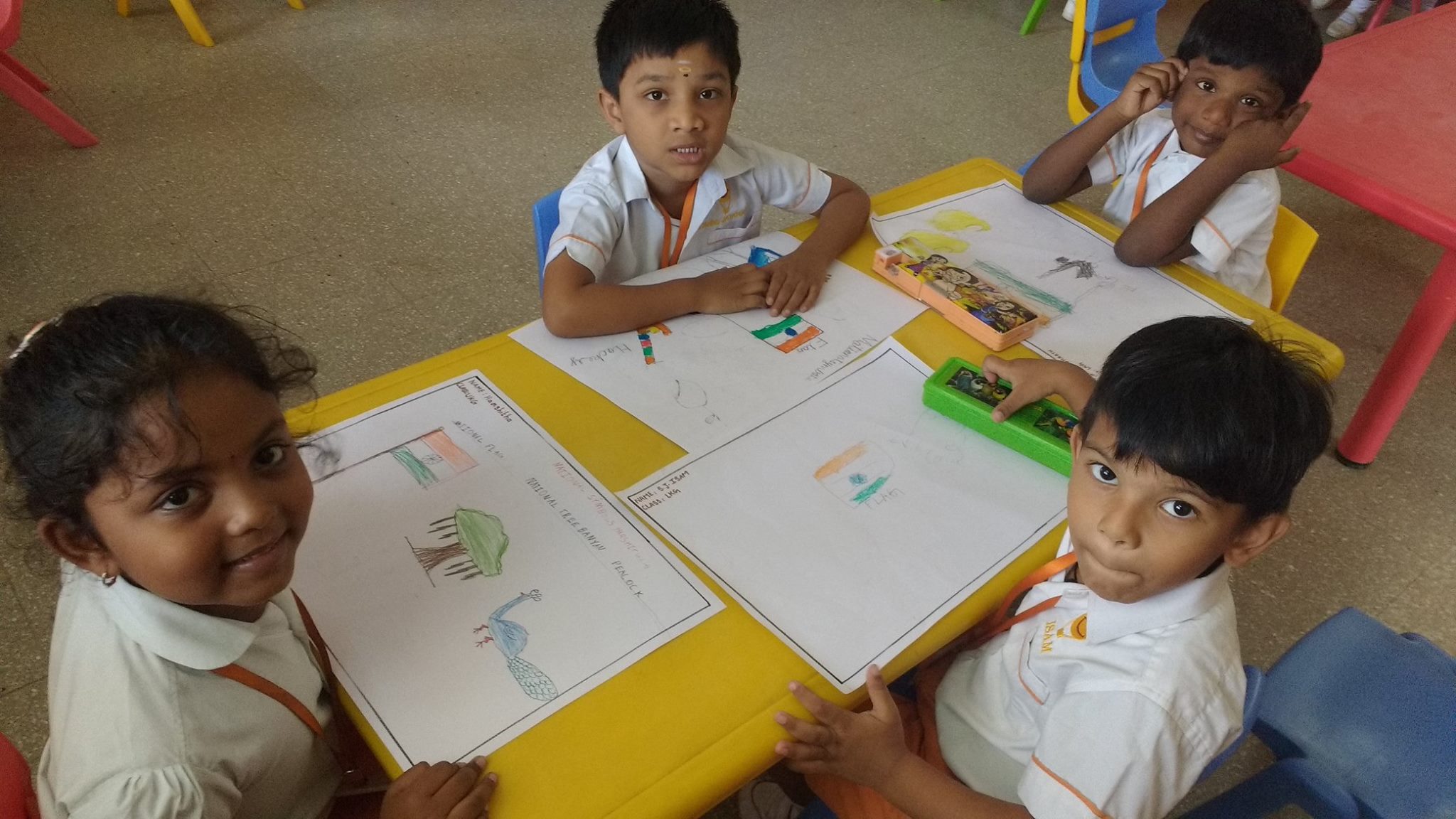 Creative Design
Lots of free hand activities are given like drawing, coloring, painting, sketching, sculpting, clay modelling, etc. All these are fun activties for the kids, at the same time help their brains to develop.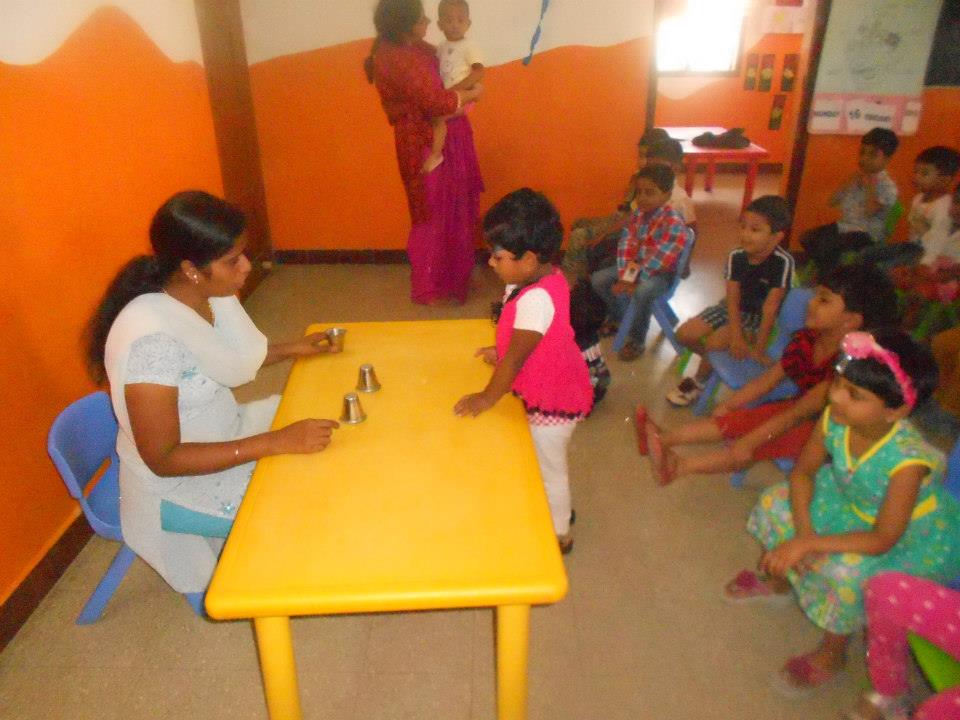 Maths Skills
Math skills are imparted in an easy to understand way, Counting goes together with recognition of numbers and number sounds. Higher order numbers are taught through decimal system.
Cultural Understanding
Important days and festivals are celebrated in the preschool, Children are engaged in a way that helps them appreciate the traditions and the importance to our culture
Physical Exercises
Chidlren are taught the importance of being physically active. Sports day is celebrated and is widely anticipated among the children. We want the children to learn that physical fitness is for life.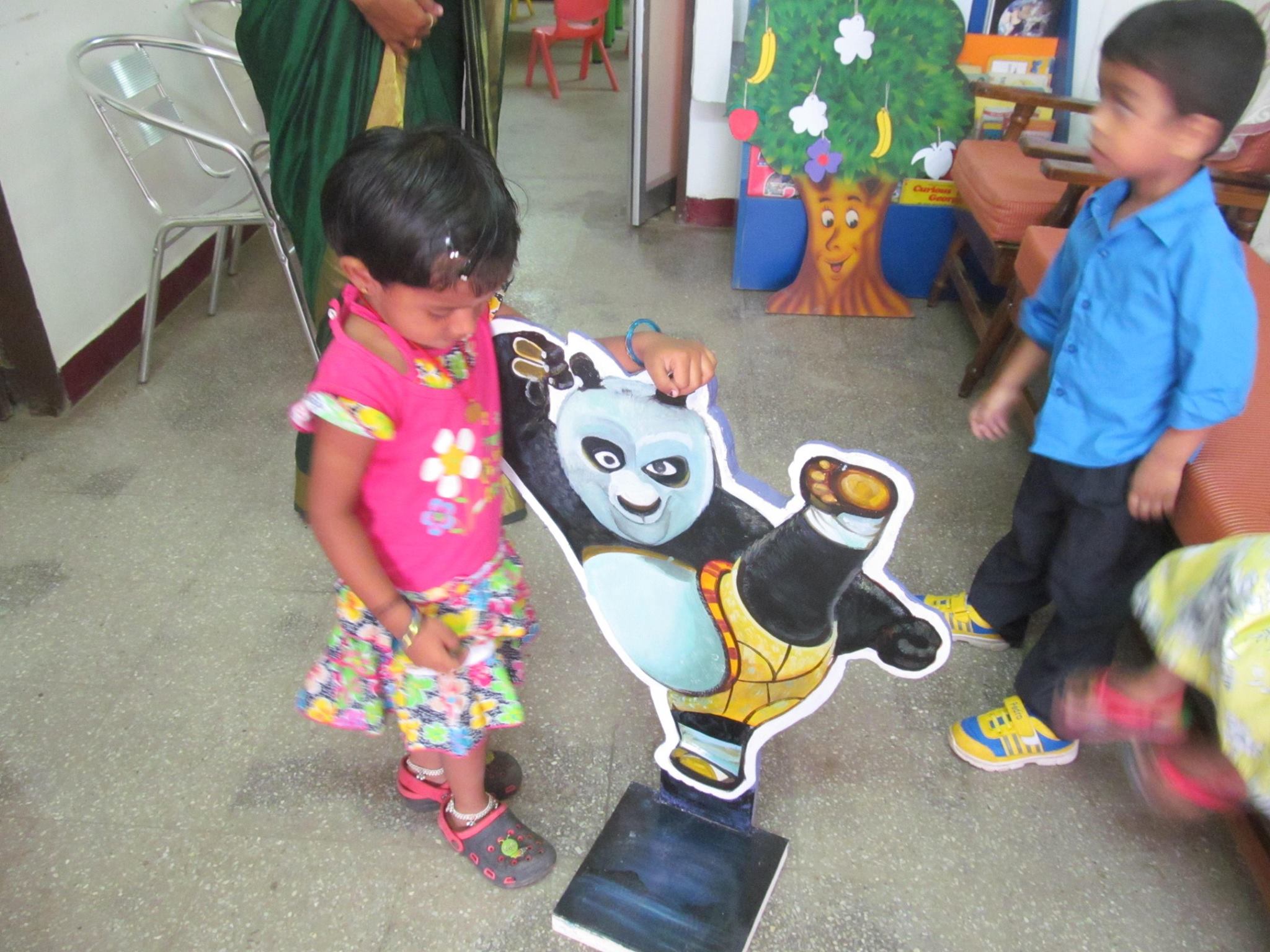 Activities Based Learning
We try to impart learning to our children through activities. Children learn best when they do activities related to the topic. It is fun for them, while the brain is absorbing all the information.
We have 2 locations – Pallavaram & Pallikaranai
Submit An Admission Application Now